Drew and Jonathan Scott, hosts of HGTV's Property Brothers, understand that a healthy, comfortable and rejuvenating night's sleep gives rise to better mornings. Claim your better sleep with a Scott Living Mattress. With AlumiLast, in addition to the Q5 Twin Support innerspring system, Scott Living offers a complete sleep system at an affordable price. You'll enjoy a supportive sleep, night after night after night.
Comfort Level: Firm
Thickness: 14"
Adjustable Base Friendly
10 Year Limited Warranty
Mattress cover may not be exactly as shown
Purchase a Protect-A-Bed Mattress Protector below to qualify for full mattress warranty coverage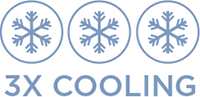 3X Cooling: Three exclusive sleep technologies.
Cooling fiber in the cover delivers an ultimate cool touch surface to help you fall asleep faster.
An inner layer directly below the surface acts as a temperature regulator to help you stay asleep longer.
Graphite Memory Foam pulls heat away while you sleep to help you wake up feeling rejuvenated.

Aluminum fiber infused into the cell structure of the foam. With AlumiLast® Memory Foam you'll enjoy a cooler, more comfortable sleep surface, twice as long as conventional foam. Creates a more comfortable sleep surface and extends the comfort life of the mattress.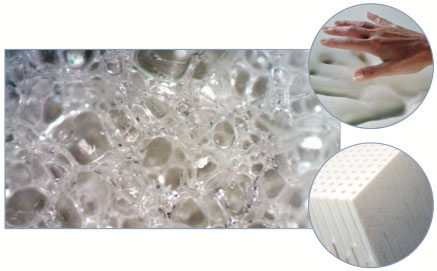 Restonic's exclusive technology delivers 5 support zones for correct spinal alignment. Provides deep, individualized comfort over the entire innerspring system.